Project Sticker Shock
November 11, 2019

-

November 16, 2019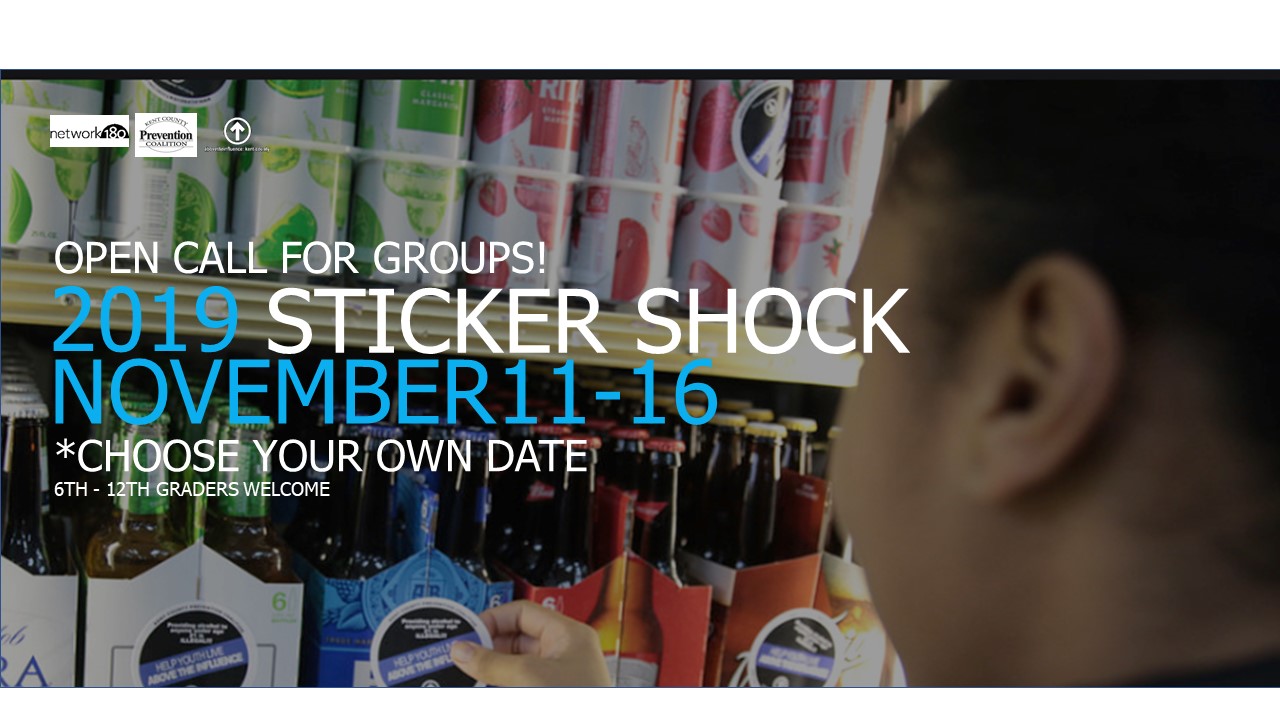 Project Sticker Shock is a community awareness program designed to prevent people 21 and older from purchasing alcohol and providing it to underage individuals. Participants involved in Project Sticker Shock visit partnering stores and place stickers with a warning message about the penalties for providing alcohol to anyone under 21 and using a fake ID to purchase alcohol. By contributing in this event, community members are taking a proactive stand against underage drinking and its related problems. Project Sticker Shock also seeks to increase visibility and compliance of  underage drinking laws.
This unique program represents a partnership among youth, retail establishments, concerned parents, community members, prevention professionals and law enforcement. Project Sticker Shock is a great opportunity for community groups, faith-based groups, school-based groups or any group interested in preventing underage drinking.
 Have a group in mind?  If you know of a group that would be a good fit for participation in Project Sticker Shock, please email [email protected] to obtain a group application.