Family Day 2017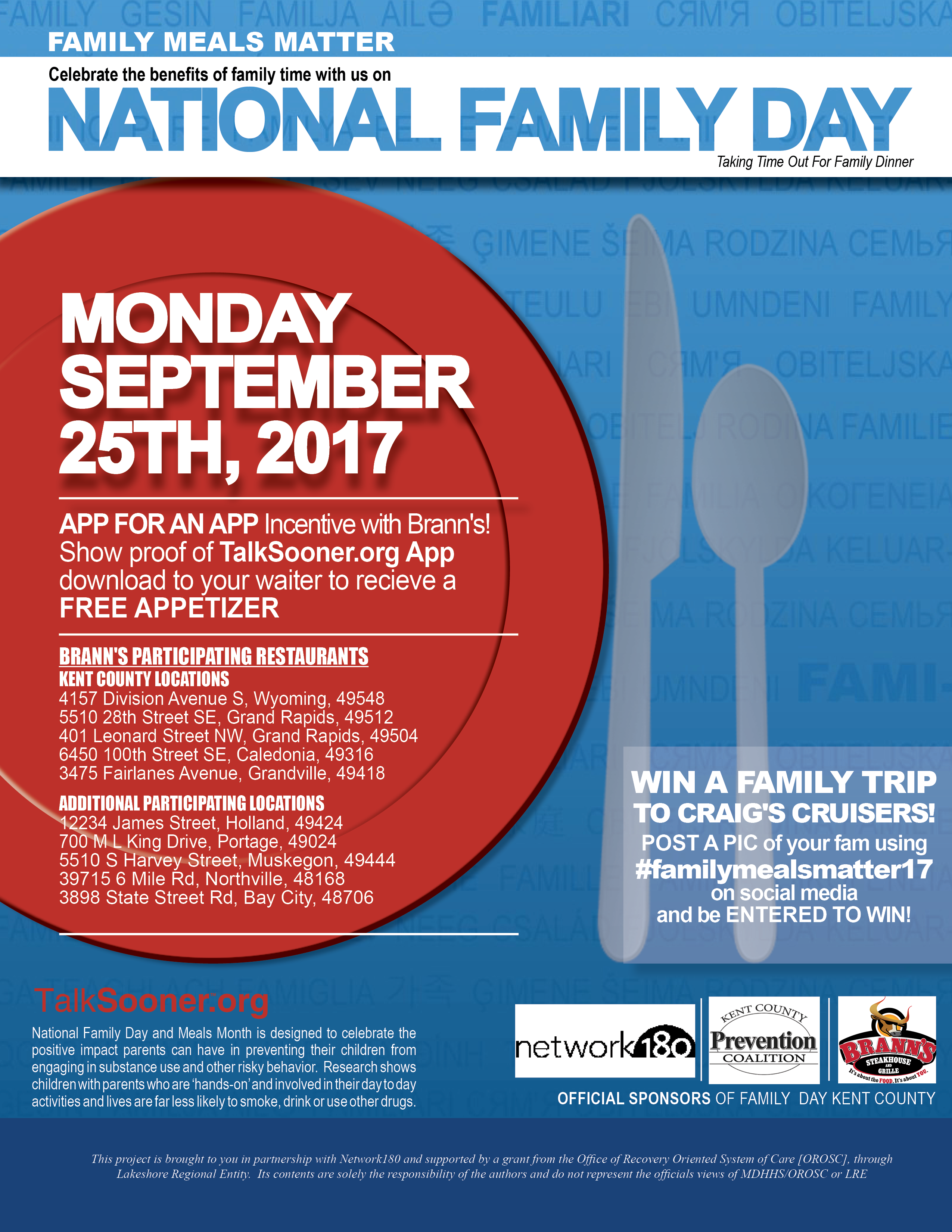 MONDAY, SEPTEMBER 25TH IS NATIONAL FAMILY DAY! 
Family Day is a national Movement celebrated each September that proves that youth whose parents are engaged and hands-on in their day -to-day lives: relaxing with them, having frequent family meals, supervising them, establishing standards of behavior and setting positive examples of health behavior – are much less likely to smoke, drink or use drugs. Family Day in Kent County is a community event sponsored by network180 and the Kent County Prevention Coalition [KCPC] and includes family-friendly activities via discounted family meals at Brann's Restaurants – the official co-sponsor of Family Day 2017 in Kent County.   
APP for an APP Incentive — On Monday, September 25th, in honor of Family Day, customers who show Brann's waitstaff that they've downloaded the TalkSooner.org App get a FREE APP(etizer).  The TalkSooner.org App is available in App Store AND Google Play.   Applies to dine in AND carryout orders!