ATI Kent County Youth Coalition – KICKOFF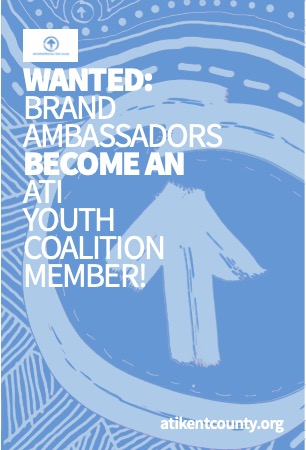 Here's your chance to use your voice to influence change in the world around you.  Youth grades 6-12 are invited to join the ATI-Kent County Youth Coalition.  Cycle 11 of the coalition will run October 2021-May 2022, the full academic year.  The group will meet 1st Monday's in person and 3rd Monday's virtually.
ATI-Kent County Youth Coalition ™  is designed to equip middle and high school youth to think critically about personal choices and future ambitions, emerging community health and wellness trends related to underage substance use/misuse, and the power community teens have individually and collectively to impact peers, family and community norms and the world by making a personal commitment to live Above the Influence.
Want to learn more?  Email [email protected] for more info